I constantly hear myself saying over and over to my kids on a daily basis, "Staying hydrated throughout the day is essential." Sounds pretty simple and self-explanatory right? Although hydration may seem like a simple action, it impacts virtually every aspect of our daily performance. Although my kids are in virtual school this year and I can somewhat "manage" their hydration throughout the day, I can't MAKE them drink their beverage. Most of the time, they just FORGET to drink water. I can't REALLY blame them, I mean water can sometimes taste "blah", a.k.a: bland and boring.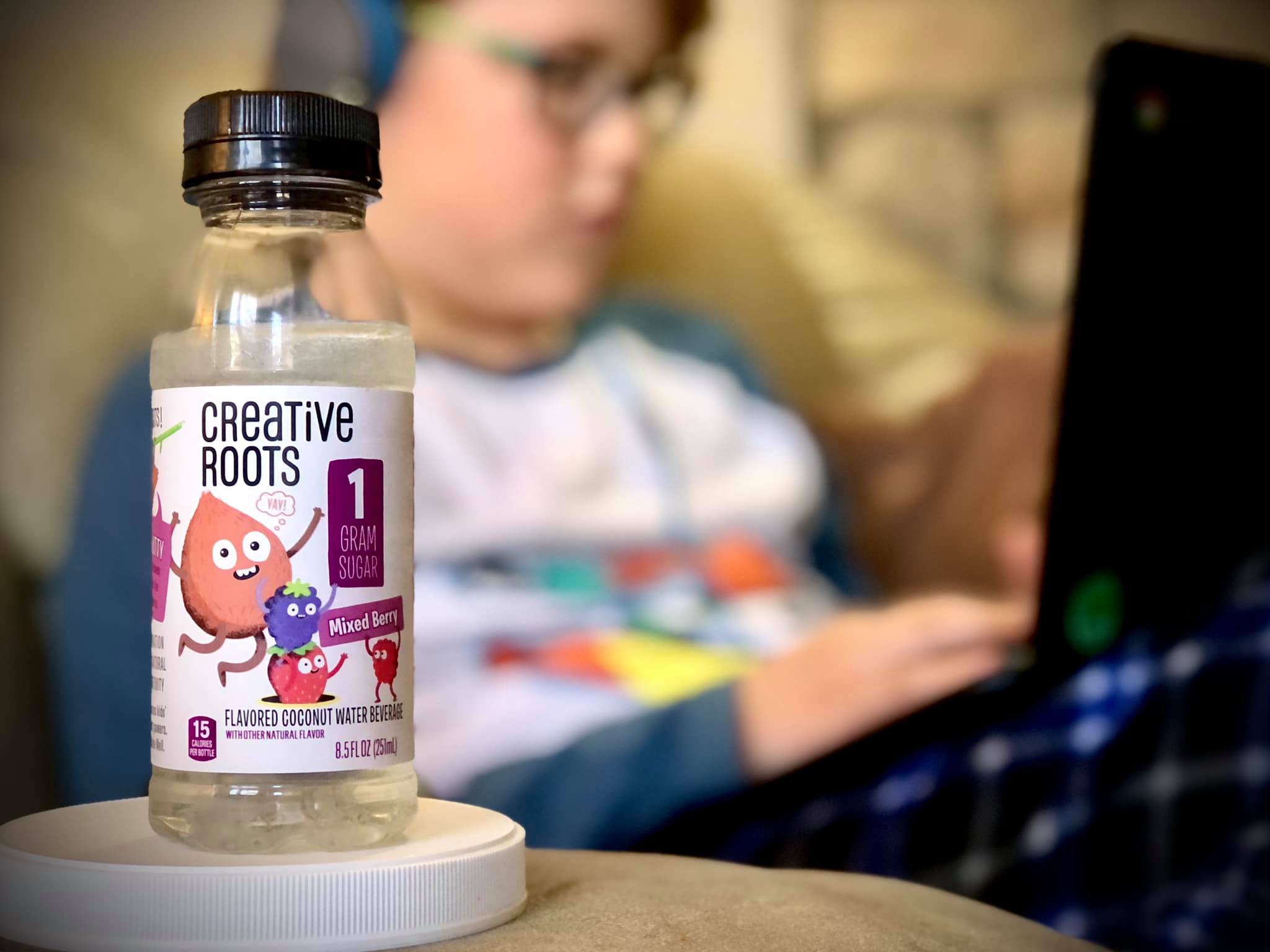 Photo Credit: Christen Reiner.
I was thrilled to find Creative Roots, a plant-powered beverage to help hydrate my kids during these cool winter days. Especially in the fall and winter months, it's more difficult for my kids to realize when they need to stop for a beverage break. I notice my kids feel less thirsty, and this can result in less hydration. According to a study published in the American Journal of Public Health,* 1 in 2 kids is under hydrated. Creative Roots is here to help. With 1 gram of sugar and all-natural, plant-powered ingredients, parents will feel good about serving Creative Roots to their kids. Providing access to Creative Roots has been clinically shown to enhance children's hydration. Dr. Casa led a clinical research study, "Nutrition, Urinary Markers and Sleep Habits in Children"** and concluded that daily access to Creative Roots drinks improved hydration." I feel really good about not having to restrict consumption of this better-for-you beverage!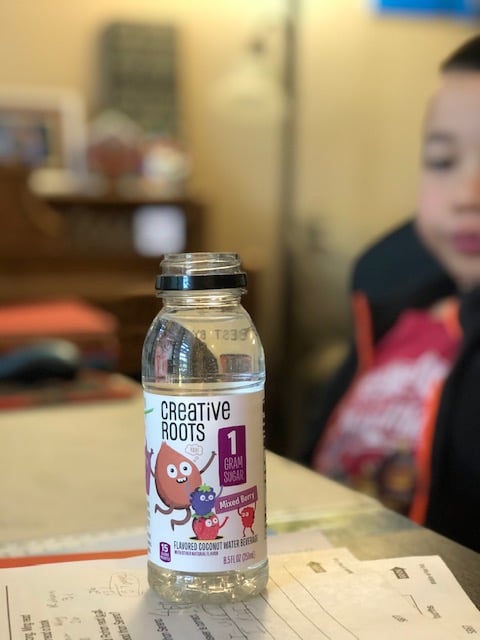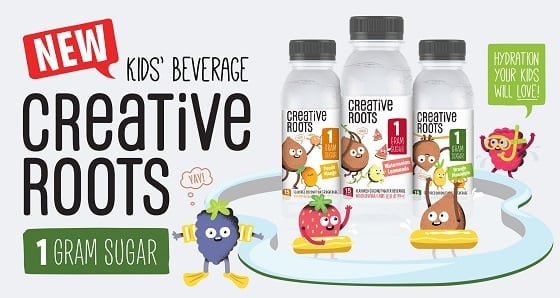 Creative Roots comes in in four kid-approved flavors – with 1 gram of sugar:***
o Watermelon Lemonade
o Peach Mango
o Orange Pineapple
o Mixed Berry
So, on that note, how can you get your kids to stay hydrated without all the groans and push back? Here are a few of my tips:
Since I introduced Creative Roots drinks in my home, there have been NO struggles in keeping my kids' bodies hydrated. We start our mornings off with a bottle of Creative Roots with breakfast before they begin their classes online.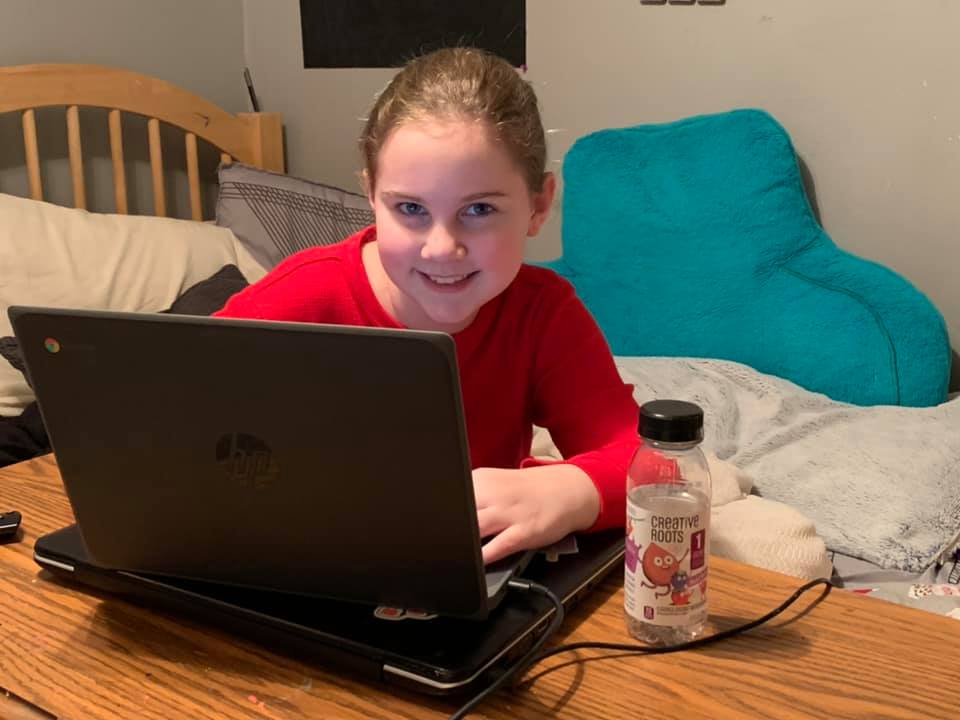 Photo Credit: Heather Gould
I make sure they have a bottle at their desks to help them quench their mid-morning thirst. During their brain breaks, I offer them a healthy snack to go with their bottle of Creative Roots.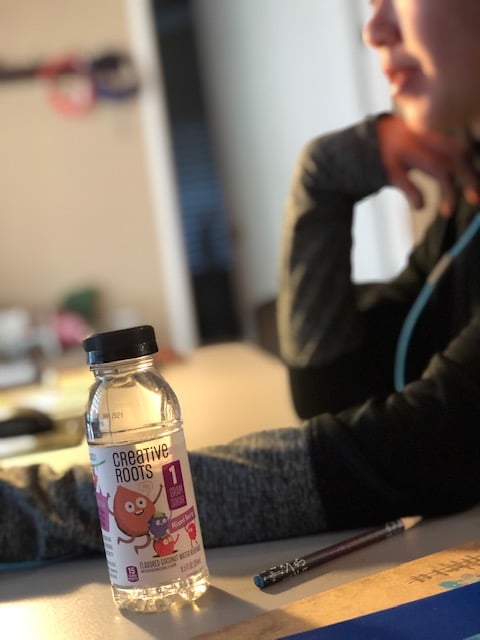 When my kids attend an after-school activity, I always pack a snack, along with a bottle of Creative Roots, so they are reminded of the importance of hydration.
When my kids are physically active, they need more opportunities to stay hydrated. Filled with all-natural ingredients, I am rest-assured that they are leaving the house with a healthy beverage in hand!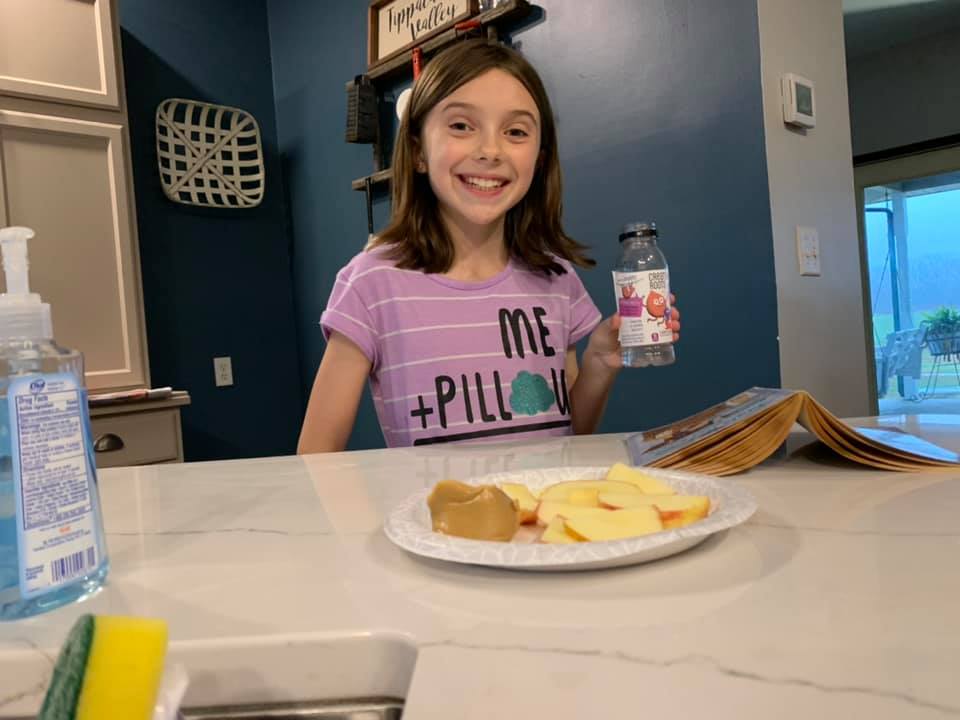 I keep the bottles within reach in our kitchen as well, to make sure everyone has enough to drink throughout the day! (of course, it's mom and dad approved too!)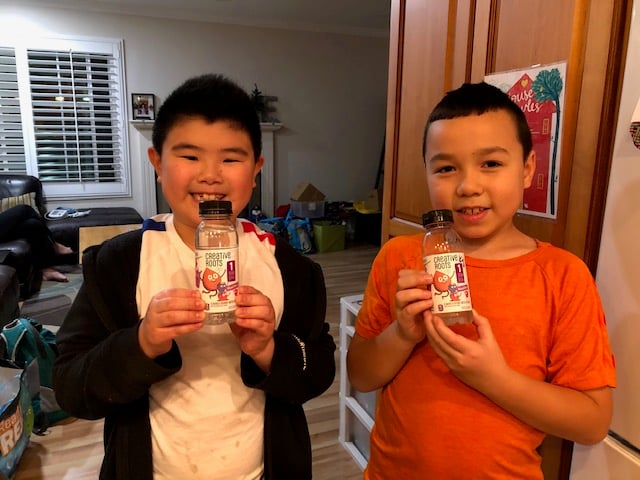 When you grab a bottle, check the side of your Creative Roots bottle and meet the Sploots — the friendly, plant-powered characters you see on the packaging and in their advertisements. The fruit-inspired characters encourage overall health and wellness and remind kids of the importance of hydration!
Planning on going out of town for the holidays? If your family plans on being away from the house for an extended length of time, or your kids plan on spending the night at a relative's house, it is important that you have some tools in place for your kids to stay hydrated. Be sure to pack several bottles of Creative Roots, so they can drink as needed. When my kids are well hydrated, they exhibit more energy, a happier outlook, reduce the risk of injuries and have a better chance of recovering from any illness.
I'm planning to stock Creative Roots at my house and keep them accessible throughout the year. They are travel friendly, perfect to take on trips, and perfect to pack in school lunches! A Win-Win for our family!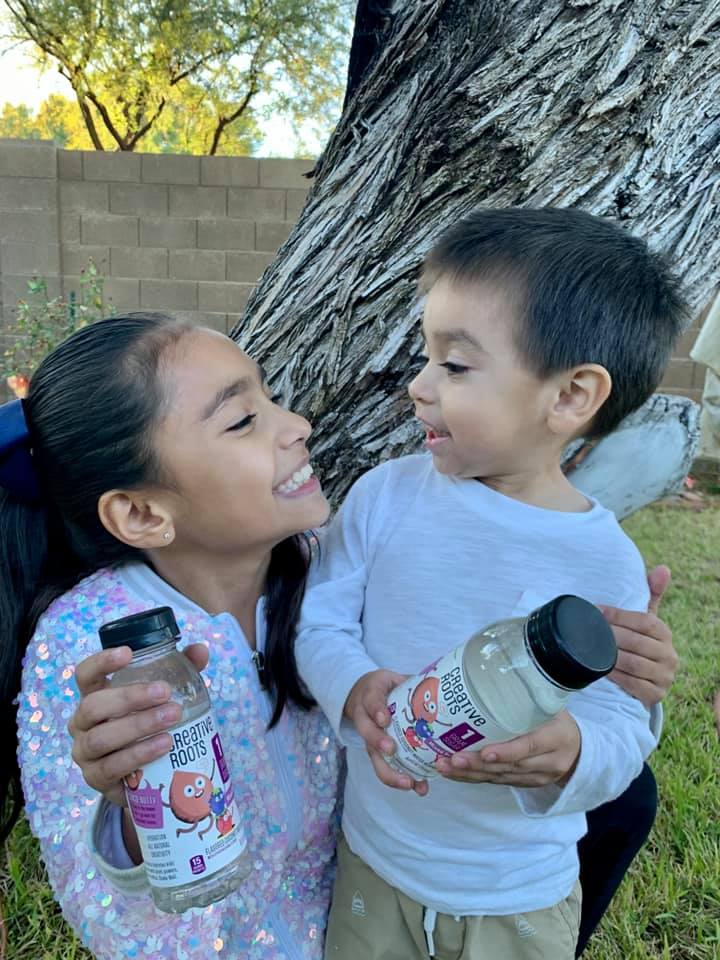 Photo Credit: Veronica Leon
Last week, had the opportunity to share some Mixed Berry flavor Creative Roots to families in our school Winter Wonderland Drive-Thru event, and everyone is loving this new drink! We will be distributing more Creative Roots in the local community, so stay tuned!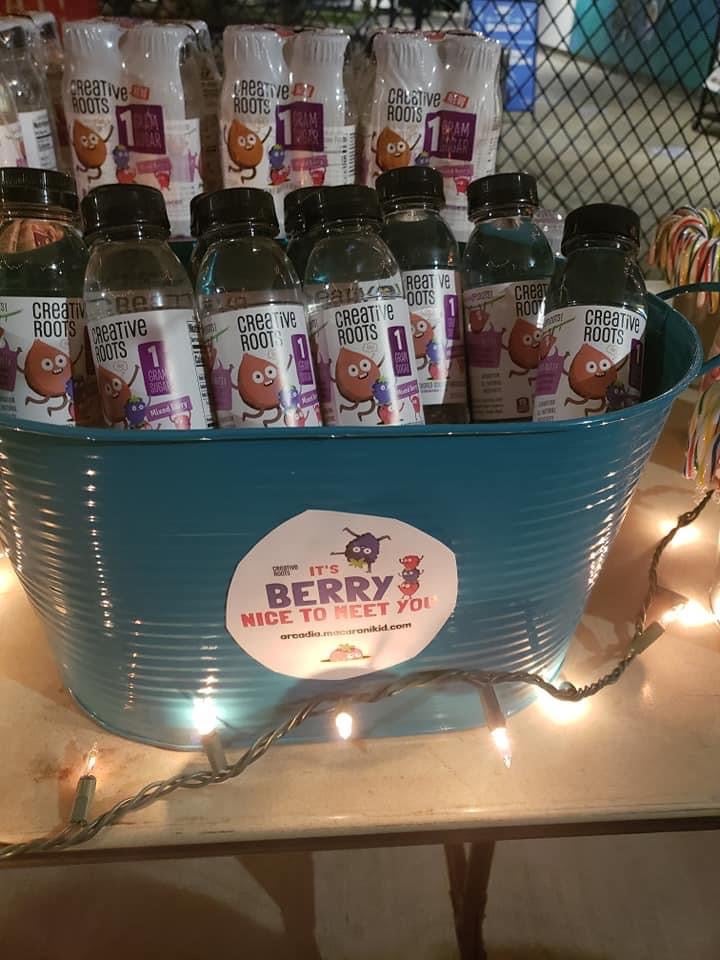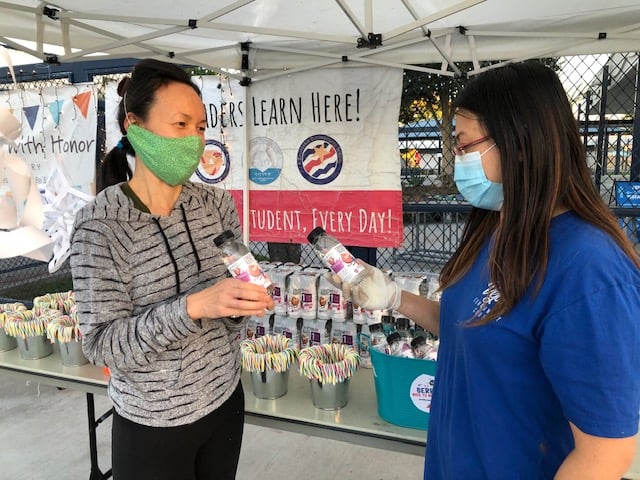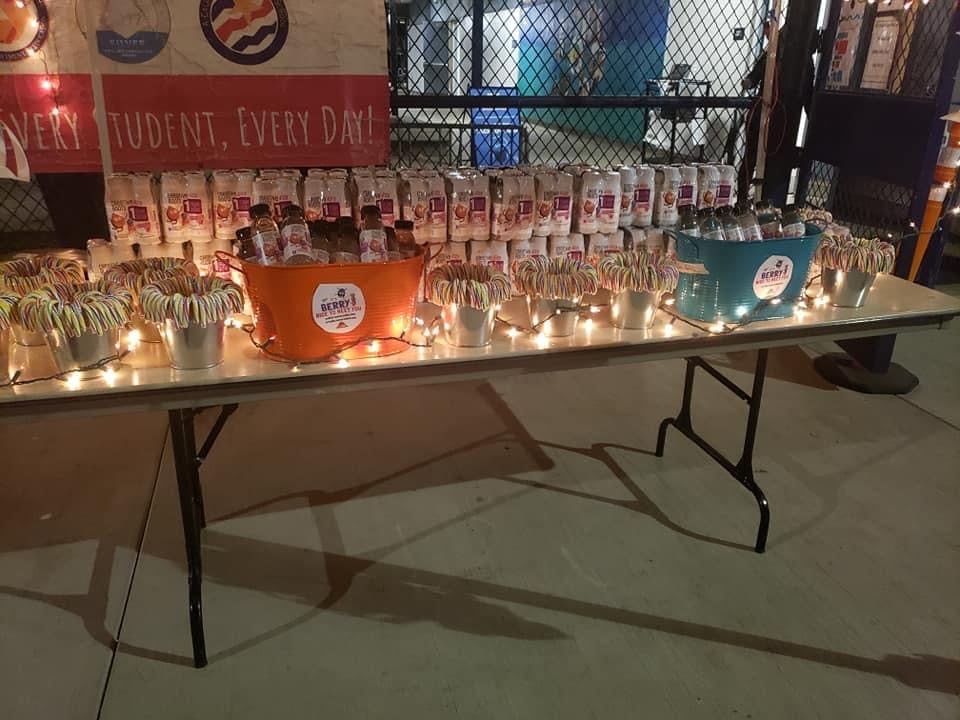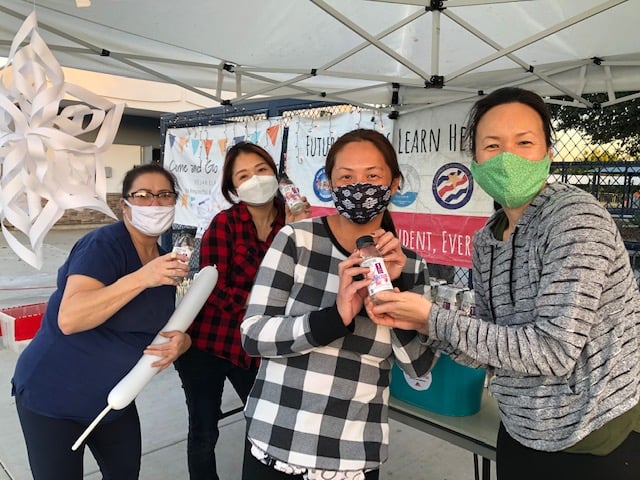 Macaroni Kid Arcadia, Monrovia, Temple City & Sierra Madre is a free weekly e-newsletter and website that highlights all of the great things for kids and their families to do in our community. Make sure you're always up to date with the latest events by subscribing to our FREE weekly eNewsletter. Subscribe to the our FREE e-newsletter to get giveaways, activities, events and more delivered right to your inbox. LIKE our Facebook page for receive any last minute events.
*Creative Roots contains naturally occurring sugar from coconut water as well as a sugar substitute called Stevia. Stevia contains no carbohydrates, calories or artificial ingredients.
** Kenney EL, et al. Prevalence of Inadequate Hydration Among US Children and Disparities by Gender and Race/Ethnicity: National Health and Nutrition Examination Survey, 2009-2012. American Journal of Public Health. 2015; 105: e113-e118.
*** The full report, "Nutrition, Urinary Markers and Sleep Habits in Children" will be released later in 2020 and was funded by Creative Roots.

The Dietary Reference Intake for water consumption for children ages 4-10 is between 5.5-10 cups per day.
Disclaimer: I received complimentary products for the purpose of this review, however all thoughts and opinions expressed are my own.